We help optimize your graphic industry
Large format printers, cutting machines
& software
We do not just sell printers. With more than 20 years of experience with printing and selling machines for the graphic industry, we can easily guide you in which solution will be the best for your production. As a bonus our printers are also the best on the market. 
Why choose NIZE equipment?
Our vision is to offer the best printers, cutting tables, RIP software and finishing equipment available on the market. You get more than just a printer. We make sure that you benefit from our long experience in the market:
With more than 20 years of experience in UV printing and print production, we make sure that you get off to a good start in printing
...
Service agreement with competent service technicians
You get a great variety of printing options!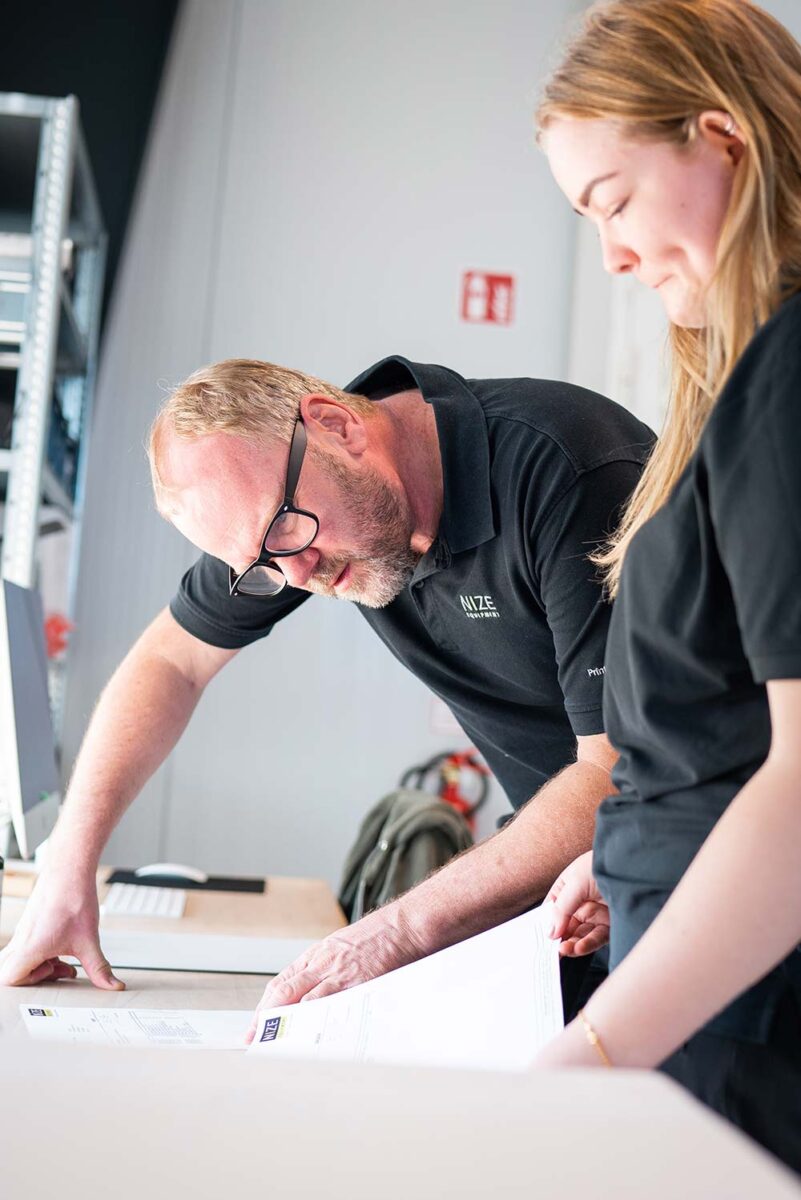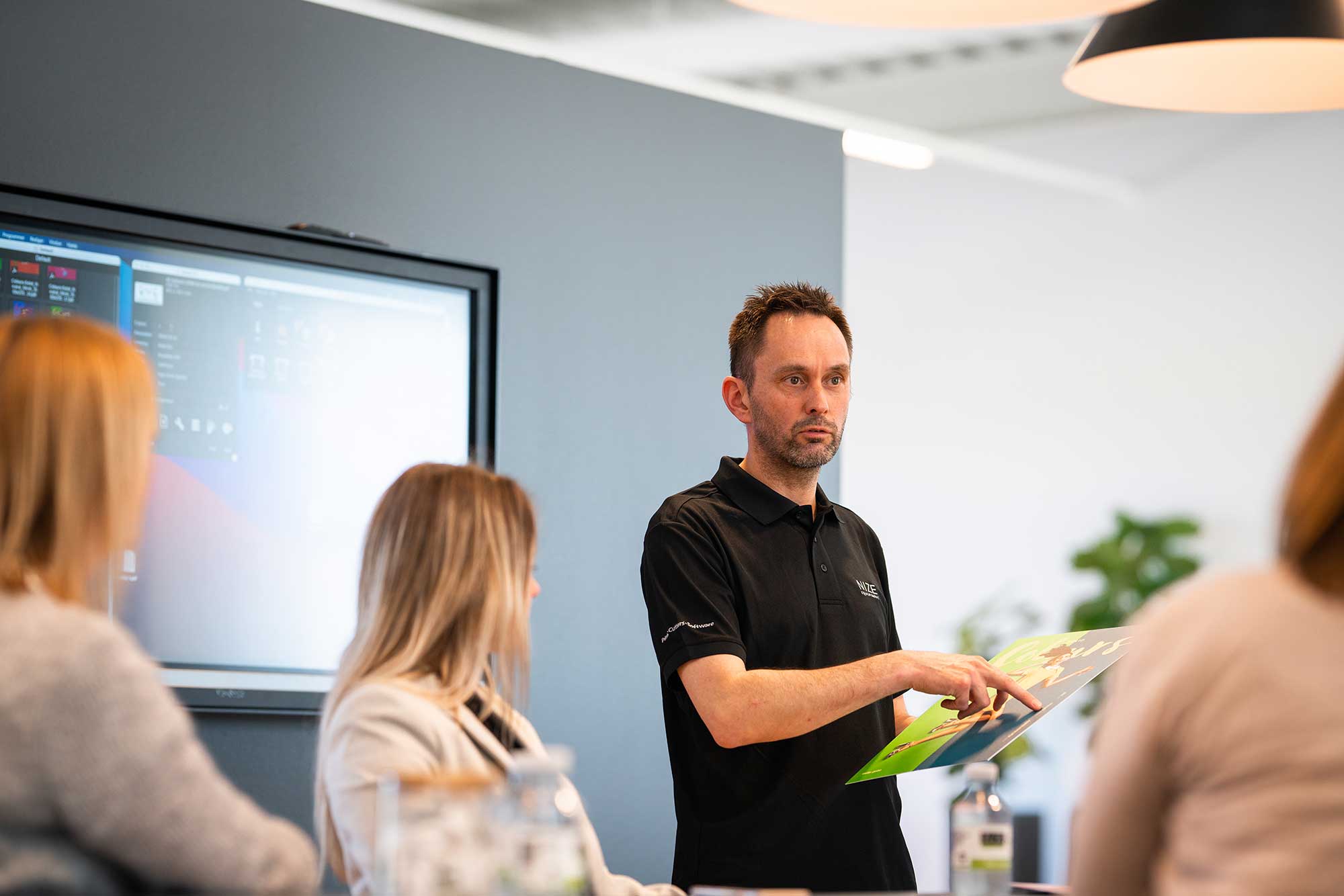 NIZE Academy - an initiative for innovative customers
We love to see our customers create innovative and exciting products. That is why we have started the NIZE Academy, which is an offer for existing customers who already have our products with them. 
NIZE Academy is a range of continuing education courses where our customers can purchase the opportunity to visit our showroom over a few days. Here they can learn even more about the possibilities that the various cutters, printers and software can open up.
Our skilled application specialists will instruct in settings and techniques so that all participants return home with new skills and ideas to benefit their business.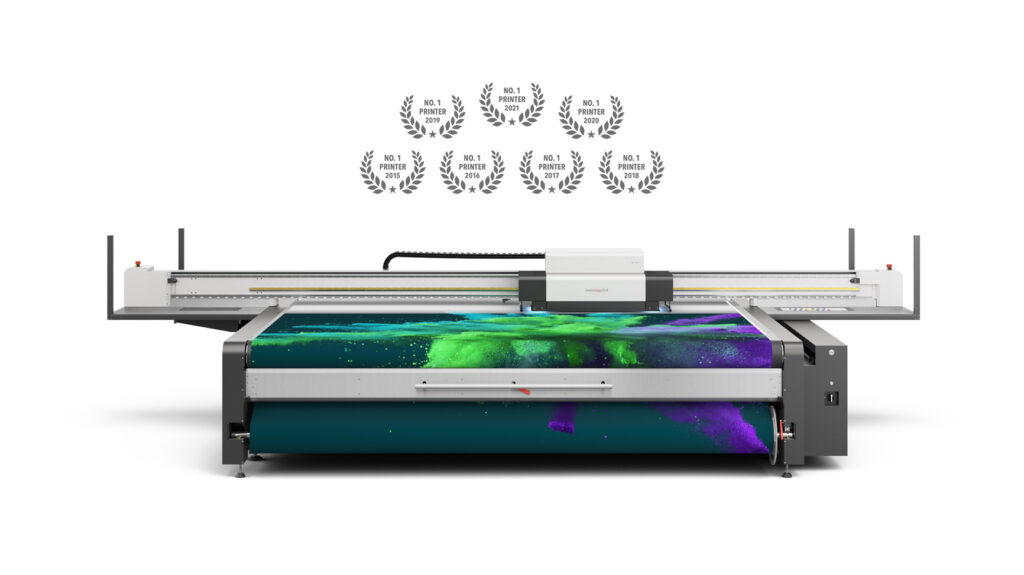 Market leader in Europe for the 7th time in a row
The flatbed printer Nyala from swissQprint has been at the top of the European LFP sales rankings for seven years in a row.
In 2021, the swissQprint model was again the most purchased in its class.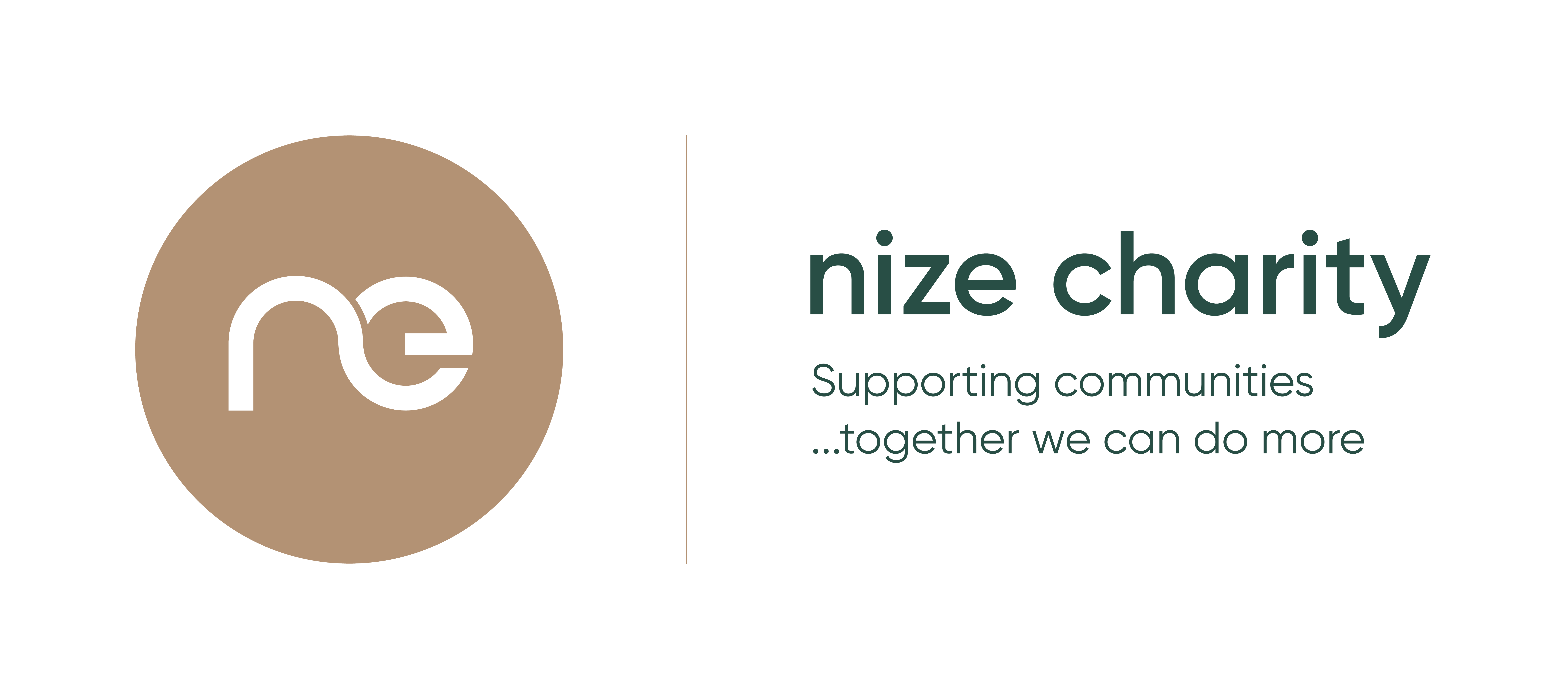 NIZE Charity supports various causes such as children's well-being, health and mental health, innovation, culture, initiatives to promote communities, etc. 
"When we first decided to buy an Oryx printer from NIZE equipment, we were very pleased with what we got.

The Oryx printer lives fully up to our expectations. We are especially pleased with the specific features which white and varnish gives us. Printing with white and varnish makes a print look perfect and emphasize special elements at the product.

We have had the printer since February 2010 and we have not yet had any problems with the production of print that could not be solved by ourselves. That is of course very important to us.

In our business every hour of production counts. It is also very important to us when we have a specific question regarding the printer or rip that we have a quick answer to our problem, and that is the case with both swissQprint and NIZE equipment. They provide us with the answers or service we need so that we can keep our production going at all times.

We have by November 2011 purchased an Impala printer also. This we have done to be able to print faster roll-to-roll and still in the highest quality on the market. This is what we get with an Impala printer from NIZE equipment.
By having both Oryx and Impala printers in our company we can supply our costumers with a wide range of products and be able to produce different medias at the same time
"After looking at all available large format printers on the European market for over a year, the choice was clear - Oryx by swissQprint.

The great thing about swissQprint is that instead of building different machines with "fixed" features for different needs (ie super high resolution, white ink, 6 colors, varnish, etc.) they created the Oryx. The Oryx is like the iPhone of large format printers! It is more than just great engineering, it is a platform that enables us to have everything we want and yet use only the features we need for each individual print job.

The new High speed feature that doubles production speed is a perfect proof of that. We of course want that new feature - So ... We do not have to buy a new printer - we just add the new application to our existing machine. Just like I add new applications to my iPhone ...

But the real amazing thing - It has now been 6 months since we installed it and we have not even had one production problem! "
Want to improve your production?