Very userfriendly, high print quality and productivity
Impala 4 is a compact printer with the latest generation of print heads, which delivers high print quality while providing high speed. The right choice for you with a large production but limited space.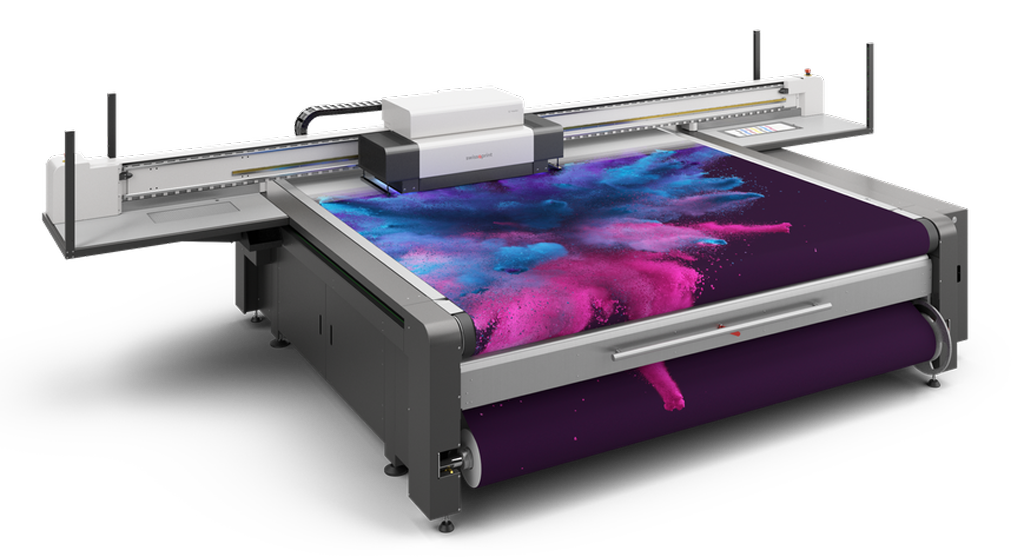 Unique features on generation 4
swissQprint large format printers are known for their print quality. With generation 4, the Swiss manufacturer has further improved the quality with a new print head technology delivering a resolution of up to 1350 dpi. This is thanks to the latest print head technology with a precise droplet placement and reduced droplet size of 7 picoliters.
The patented system with 256 vacuum segments can be switched on and off independently of each other with a single movement. When you turn off the vacuum zones around your print, it is no longer necessary to cover false vacuum.
Print on several types of material
The low heat output with LED curing, allows you to print on several material types. You can, for example, print on thin plastic items, cardboard packaging and wood without the material settling.
This is Swiss quality at its best
The Impala 4 printer has a maximum print speed of 180 m2 / h, making it one of the fastest in its class.
See more from swissQprint
Want to improve your production?