High quality at extra high speed
 Nyala 4S is the speed version of Nyala 4 and the absolute fastest large format printer in our range. Nyala 4S can print up to 370 m2 / h and prints for many hours without stopping. Nyala 4S is a flatbed printer that, like the other models from swissQprint, is equipped with a lot of extraordinary features.
Nyala 4S has up to 9 color channels and 18 print heads. The printer can be set with CMYK and also a white color, which makes it possible to produce prints with a resolution of up to 1080 dpi. The print width is 3.2 meters and with this large format printer, it is possible to print on everything from giant banners to large light signs and pylons. Nyala 4S is a UV LED printer, which means that the ink is cured by UV light immediately after being printed on the material. Finally, it should also be mentioned that the Nyala 4S can effortlessly produce captivating droptix prints that will give your products an extra dimension with the eye-catching 3D effect. 
Configure Nyala 4S according to your needs
When you invest in a Nyala 4S, you are guaranteed a printer that can cover virtually every conceivable printing need. The printer can primarily be used both as a flatbed or with a roll-to-roll function. This makes it possible to print on plates as well as wide rolls. If you choose roll to roll, Nyala 4S can also print with dual roll option, which makes it possible to print on two smaller rolls parallel to each other.
If you want the efficiency to be top notch, the operator also has the option of operating the Nyala 4S with tandem function, which means that you can load print media from both sides of the printing table.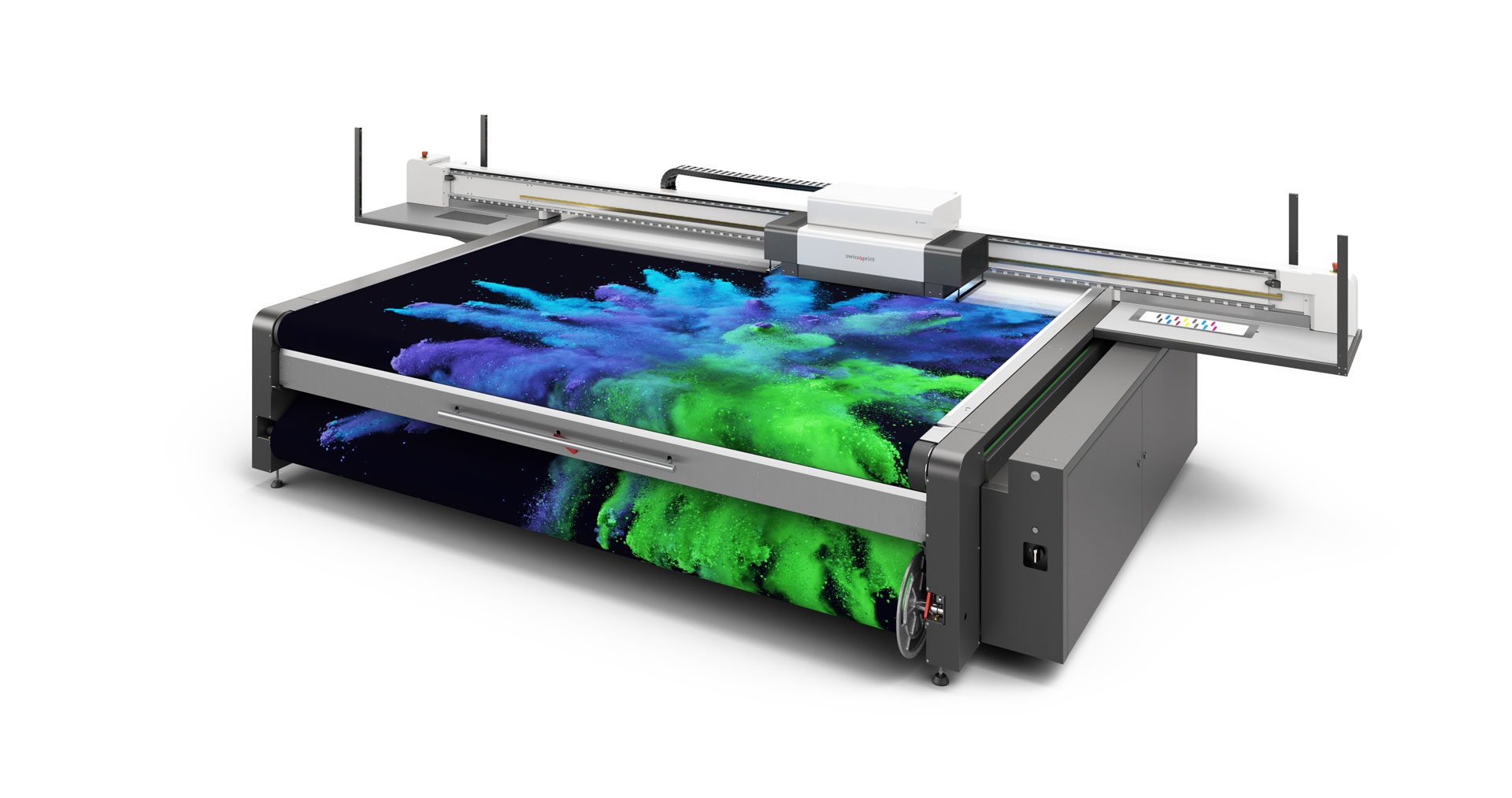 See more from swissQprint
Do you want to learn more?
Are you still in doubt whether Nyala 4S is the right choice for your business? Contact NIZE equipment today. We have many years of experience with large format printers from swissQprint and will be happy to help and give you advice on what suits your needs.