Roll to roll option for UV LED printer
The roll to roll option turns your swissQprint printer into a roll-to-roll printer. It unwinds and winds up rolls with up to 180 kg in weight and 360 mm in diameter. A dedicated encoder ensures a flawless print.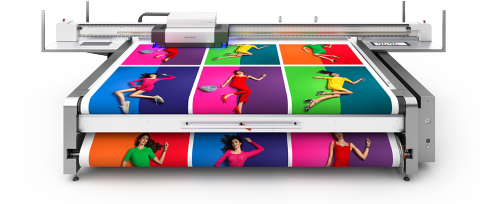 Whether you print foil, textile, pvc or other roll material, swissQprint printers can handle them all. The print width is 2.5 meters (Oryx 4 / Impala 4) or 3.2 meters (Nyala 4). Applying and changing rolls is easy, and once the print job has been set, the printer can continue printing unattended. The stable designed rolling system transports the material over the print bed and unwound cleanly on the opposite side. An integrated control system regulates the tension on the material and guarantees a perfect print every time. All swissQprint printers can split the printheads so that 5-layer files can be printed in one pass.
See more from swissQprint