Mutoh's leading Intelligent Interweaving (i²) technology provides a high level of ease of use, so you can easily deliver the best print quality at the lowest possible price.
Print quality that suits the purpose
No more print jobs taking longer and costing more than they should. No more under-specified print jobs that result in inferior quality and risk of having to do the print job over and over again. Mutohs i² allows you to continuously deliver print quality that suits the purpose.
What is Intelligent Interweaving?
Mutoh's patented Intelligent Interweaving printing technology, called i², is an ingenious way to ink a material.
While wide-format printers often ink a material in a "straight line", Mutoh's intelligent interweaving technology allows the printer to ink in a completely different way, e.g. in a "waveform pattern".
Thus, depending on the material used, the i²-printing technique largely reduces or neutralizes typical defects associated with inkjet printing, such as horizontal or vertical banding, missing or non-firing nozzles, etc. The result will be a stripe-free interlaced print.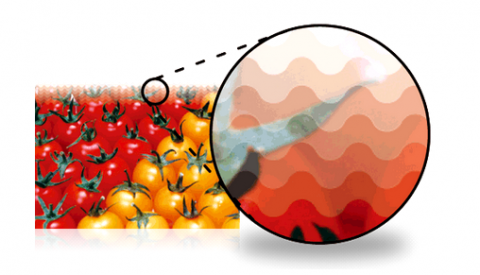 Eliminates banding, gritty print and bleeding.
Creates clear images of minimal ink usage.
Achieves high definition sharp edges and fine detail at the fastest possible speed.
Mutoh's i² technology offers a dual advantage. First and foremost, the technology provides an overall better print quality. Next, the function provides a more user-friendly operation, as the print operator does not have to spend time fine-tuning his printer to achieve TOP print quality on a wide range of materials.
Depending on the machine, print head technology and used ink, Mutoh defines special "weave patterns" per. product.
See other products from Mutoh